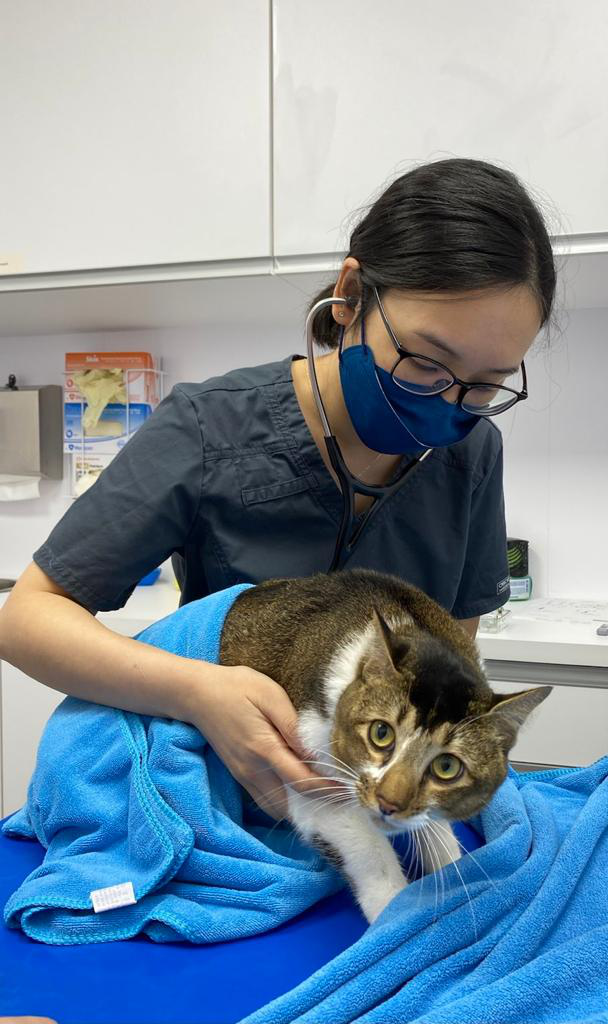 Angela Lau BVSc(Hons), MVS, CVA
Hospitals & Clinics: Fanling
Country of Origin: Hong Kong
University graduated: The University of Sydney

After graduation in 2008, Dr. Angela joined the AMC and mainly worked in our Mong Kok 24 hours hospital from 2009 to 2014. During that time, she developed her interest in internal medicine, emergency medicine and ultrasound diagnostics. In order to further improve her skills and acquire updated knowledge in multiple veterinary disciplines, Dr. Angela took a Masters degree in Small Animal Practice at Murdoch University, from 2013 to 2016. She also attended many training workshops and continuing education courses.

In 2019, she became a certified acupuncturist through the Chi Institute. Her plan is to complete the herbal medicine certificate in the near future. Dr. Angela has a good reputation in performing abdominal ultrasounds, echocardiograms, dental work and acupuncture and receives many referrals.